Lyndsay Morris, M.Ed. has demonstrated success in curriculum design, online product development, training facilitation, and managing teams that have built sustainable synchronous and asynchronous learning solutions for over 500,000 people.
Experience and Example Work
Case Studies and Testimonials
Course Design and Development from Start to Finish

Lyndsay Morris, M.Ed. is a highly creative Instructional Designer and Educator that helps companies create meaningful courses, content, and events that "wow' participants, meet needs, and show ROI. She helps companies scale by solving growing pains such as:
🖥️ Transitioning from in-person to online learning.
🖥️ Training staff through online courses vs. in-person meetings.
🖥️ Developing impactful virtual events and webinars that create connected life-long customers.
With a Bachelor's Degree in Teaching and a Master's of Education, Lyndsay brings a strong expertise in neuroscience, psychology, and educational theory to design. Simplifying content and creating engaging eLearning experiences is her superpower.
Not only has Lyndsay created courses for organizations, but she has developed and sold thousands of her own courses in the wellness and social/emotional learning industry.
With a background in running a social/emotional professional development company, she is equipped to manage teams, build relationships with stakeholders, and get things done quickly and in excellence.
VIEW RESUME
In-Person to Online Innovation
Lyndsay and her team transformed in-person trainings to eLearning throughout the Covid 19 pandemic by structuring, writing, designing, building, facilitating, and managing new online products and live virtual events. Workplace Wellness Academy is one example listed below:
Sold 5,000 online courses about staff wellness in 8 months.
Structured, wrote, filmed, and edited all course content and promo materials.
Developed course templates that encouraged consistent design across all training materials.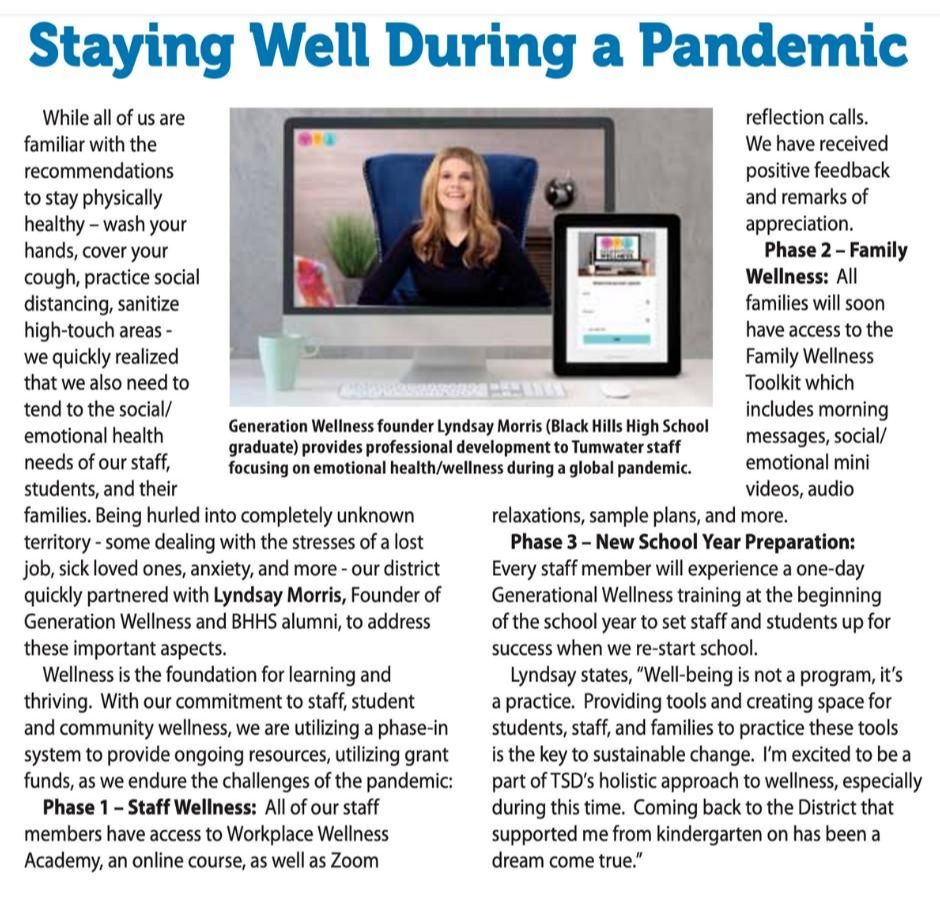 Adobe Captivate
Adobe Creative Cloud
Articulate 360
Camtasia
Canva
Kajabi
Google Suite
Microsoft Office Suite
With a background in scaling businesses, public speaking, and teaching all ages, Lyndsay brings a dynamic approach to instructional design and a multitude of skills to companies looking to build engaging online products quickly. She has:
Managed teams that successfully designed, developed, and updated eLearning products for over 20 organizations.
Designed and managed affiliate programs that provided online learning for government and non-profit staff, while generating income for their organization.
Received an average satisfaction rating of 95% from 15,000+ educators who experienced in-person and online training designed and facilitated by Lyndsay.